In Feb. 2012, strong Northeasterly winds, know as "bise", blew down from the Western Swiss plateau to the basin of Lake Geneva. The wind reached force 6 with gusts of up to 80 km/h. Combined with air temperatures of -15 degree Celsius and the lake water close to freezing, the spray of the waves turned instantly into ice, before even hitting the shore or any object close by. Ice-covered cars parked near the waterfront quickly made headlines in the world press.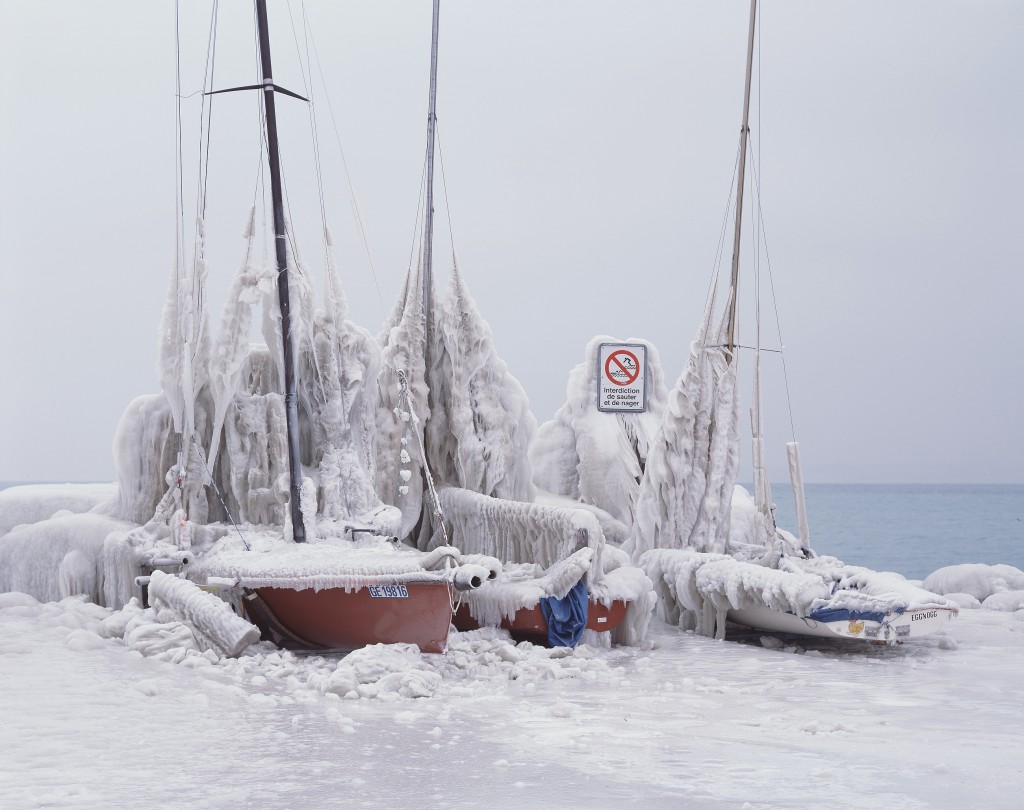 As the weather pattern persisted for almost 13 days, I was able to revisit the scene in the mornings on my way to work, which coincided with the magic light present just before sunrise. In the first two days, I merely explored the area, taking some images with the point-and-shoot. The winds made it impossible to set up a real camera, which would have transformed quickly into an ice sculpture itself. On the third attempt I was able to find some shelter, but had to go down on my knees to operate the large-format camera.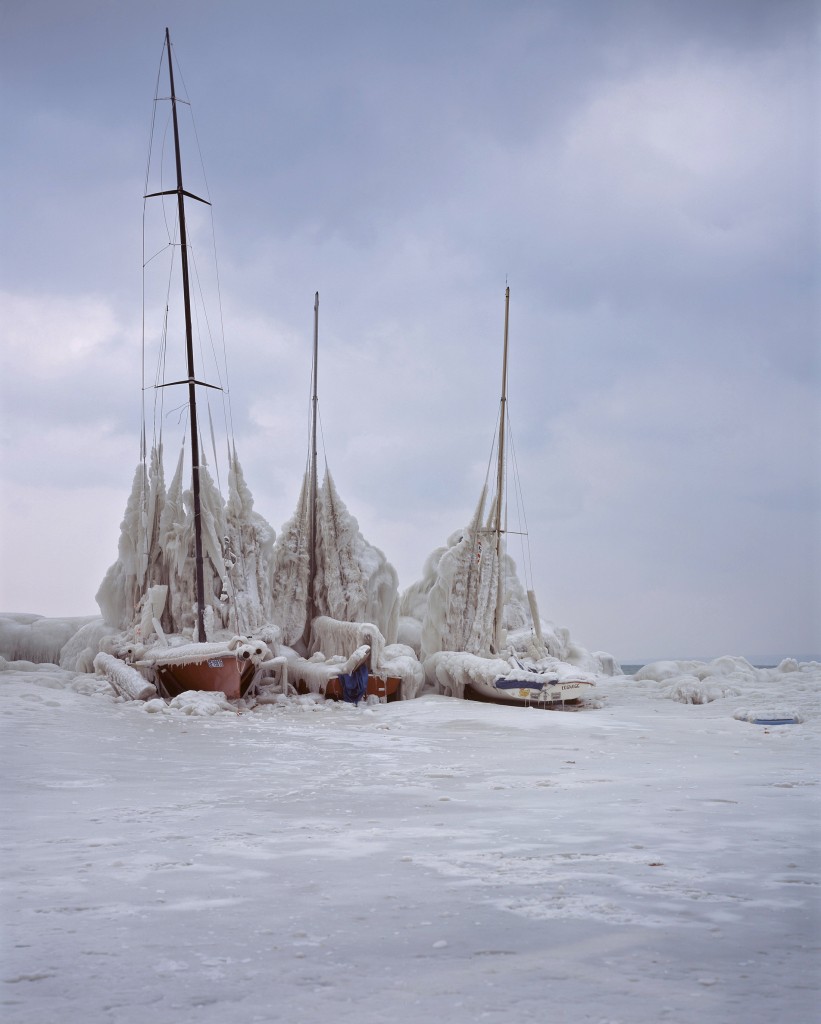 I made the two images basically from the same spot, but with different focal lengths. I like the first image, capturing the absurdity of the scene emphasized by the no swimming sign, while the second reminds me of F. Hurley's photographs from Shackleton's endurance expedition to Antarctica 1914-1918. But the best part is that these images can never be shot again. I was so excited that I forgot about the nasty conditions around me. When I got up, my knees hurt.